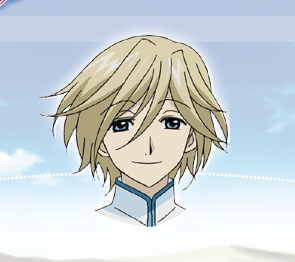 Walter Graile
MALE | HUMAN | 25 | REALTOR + ACTOR | HETEROSEXUAL
PERSONALITY:
The type who's always got a grin on his face, Walter is a conniving man who will do anything to get his way, or so he often seems. He knows how to play off a smile, and he isn't afraid to do it. He knows he isn't beyond tricking someone with nice words, but he does it for good reasons usually...Even if it rarely seems like it.
Intelligent to a fault, Walter can read people well, and it is often used for his sly means. However, he cares a lot about people, and will do anything to make someone feel better if they cry before him. His acting is actually most often used to get people smiling- though this is in a way just another one of his manipulative antics...
Surprisingly enough, part of his manipulative nature is probably to purposely get people upset with him- because while he hates to see others cry, he's also a bit of a masochist. His first love was known for hitting him when he surprised her, and he adored it.
HISTORY:
Walter was the son of a wealthy family, who wanted him to take over their company. From a young age, he learned the harshness the universe had- because as soon as he opened up about wanting to be an actor, his family began to shift their interest in his education and wellbeing. After being scouted by an acting troupe at age fourteen, he got a good scholarship for his acting to a college that recommended he try real-estate thanks to his high intelligence and ability to fake a grin.
Though he still belongs to the acting troupe even now, Walter has not acted in four years. He is living on Luna Blue as the local real-estate agent and as part of the 'welcome wagon' left by Other World Realty. Though he's since come to realize the dangers of living on this planet, Walter prefers to think that this project can turn a new leaf for what they once destroyed. He happily lives in his own little house that was supplied by the real estate company, and is probably the one who knows the area best...Or so he likes to think.